A unique Jaeger-LeCoultre created through a collaboration with Aston Martin could fetch £10,000 at Fellows Auctioneers. The limited edition gentleman's platinum AMVOX 1 R-Alarm wrist watch is estimated at £7,000 – £10,000 in Fellows' upcoming Watch Sale on Tuesday 29th January. The platinum timepiece is number 67 of 150 ever created, featuring the classic fascinating Aston Martin brand logo engraved on the case.
The history behind this watch is fascinating. The first edition of the AMVOX watches were announced in 2006 following the release of the newest Aston Martin Vanquish. The term AMVOX is a combination of Aston Martin and Memovox – a range of alarm timepieces released by Jaeger-LeCoultre. The two companies collaborated in Paris following a motor show and elements of the watch were then designed to mirror Aston Martin cars – such as sections the dial resembling the luxury vehicle. Furthermore, the watch straps were made of the same leather used in the interior of the Aston Martin Vanquish S.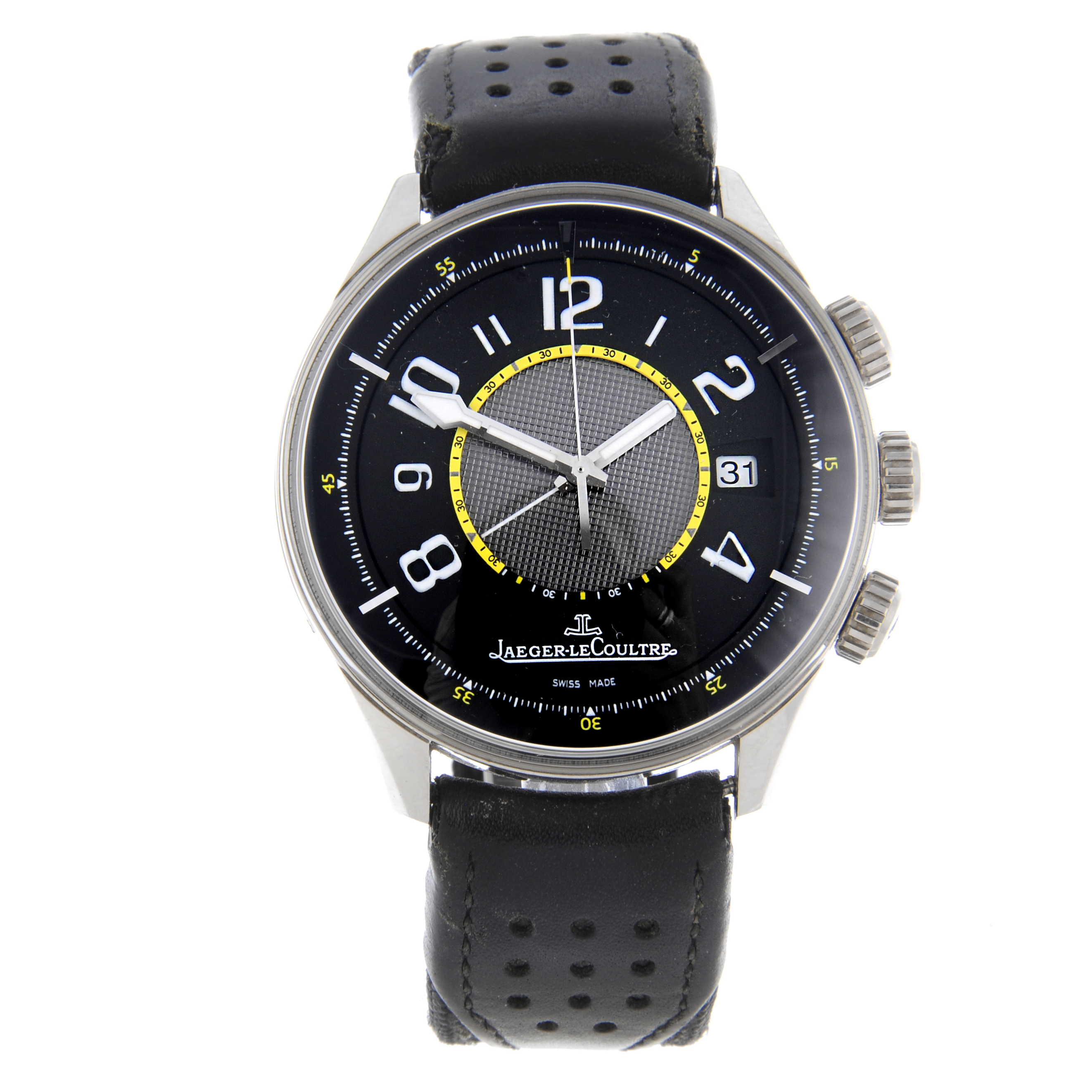 Laura Bishop, Watch Manager at Fellows Auctioneers, said: "This is one of the coolest watches we have ever had up for auction. Jaeger-LeCoultre and Aston Martin managed to design a brilliant range of watches which perfectly combined the functional, admirable timepiece with the beautiful luxury sport cars which so many love. The watch is like a gadget itself, and it will surely entice all watch lovers in our upcoming sale on January 29th. With Aston Martin's headquarters being in Gaydon, (Warwickshire, West Midlands), it adds a nice local touch to the story too."
You can view this watch via our website here.
The Watch Sale is now available to view online and in person at the following times:
22 January 2019 12pm – 7pm (London)
26 January 2019 11am – 4pm (Birmingham)
28 January 2019 10am – 4pm (Birmingham)
29 January 2019 8.30am – 11am (Birmingham)
Photo identification is required to gain access to the viewing.