An extremely rare timepiece containing the world's oldest rum has sold for a total of £14,674 (all fees included) at Fellows Auctioneers in Birmingham. The Speake-Marin limited edition gentleman's titanium 'Rum' watch was estimated at £5,000 – £7,000 in the sale. The fascinating timepiece contains a capsule at the 11 hour mark containing 1780 Harewood Rum, which was certified by the Guinness Book of Records as the world's oldest.
In 2011, bottles of the prestigious rum were found in an old cellar in the Harewood Estate near Leeds – which had been left untouched for hundreds of years. Wealth Solutions then acquired the rum, before beginning the Rum Watch project with innovative watchmaking brand Speake-Marin. The Barbados distilled rum was placed on the eleventh hour of the watch as that was the hour when the Royal Navy crew would receive their rum portions.
The bidding for the item was fierce as two phone bidders went head to head. As the bidding reached £10,000 you could feel the tension around the room as the asking price kept rising. Eventually the watch sold for a hammer price of £11,500 – a fantastic figure. There were 28 bottles of dark rum and 31 bottles of light rum found, hence why Wealth Solutions created only 59 watches; 10 in rose gold and 49 in titanium.
Michael Jagiela, Senior Watch Specialist at Fellows Auctioneers, said: "We are so pleased to have sold such a unique piece. Speake-Marin are known for being an innovative watchmaker. Their collaboration with Wealth Solutions was hugely successful, and The Rum Project has been great. It is unusual to see such an outstanding timepiece come up for auction, and it was a privilege to be able to sell it."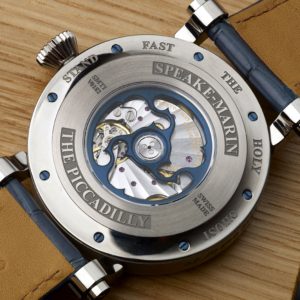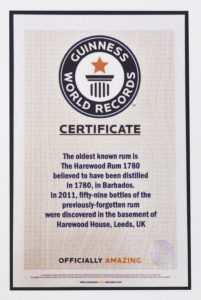 Thinking of selling your watch? Contact our watch department for a free, no-obligation valuation.
Make sure you stay up-to-date with our watch auctions.